ACEA-Hydrogen Europe conference - How to scale up zero-emission commercial vehicles?
---
---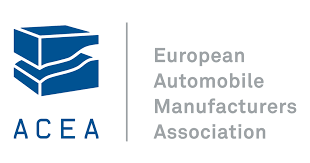 Transport accounts for a quarter of the EU's greenhouse gas emissions, and a 90% reduction in transport emissions is needed by 2050 to achieve carbon neutrality. To reach this ambitious target, the commercial vehicle industry must contribute to the decarbonisation of road freight transport. The rapid deployment of zero-emission vehicles at a large scale will be key to this.
In this context, ACEA and Hydrogen Europe are joining forces for a fascinating high-level conference on the expansion of zero-emission commercial vehicles. CEOs of several large companies and EU decision makers will discuss the role of these vehicles, and particularly those powered by hydrogen, in the EU's decarbonisation strategy. This conference is the perfect opportunity to seize the moment and accelerate the deployment of zero-emission commercial vehicles, ranging from light commercial vehicles such as vans to long-haul and heavy-duty vehicles.
CONTINUE READING ON www.acea.be