US EPA Releases User Fee Rule for Administration of TSCA
---
---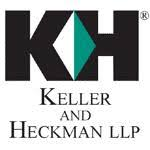 On February 7, 2018, the U.S. Environmental Protection Agency (EPA) released the pre-publication version of its proposed rule to establish user fees for the administration of the Toxic Substances Control Act (TSCA). The rulemaking is authorized by section 26 of TSCA (as revised by the Frank R. Lautenberg Chemical Safety for the 21st Century Act). EPA currently collects fees for TSCA section 5 submissions; however, through the Lautenberg Act, Congress provided EPA with expanded authority to require regulated entities to pay reasonable fees to defray a significant portion of EPA's expenses in carrying out its statutory obligations.
In 2016, EPA held a meeting and opened a public docket to consider comments from the public regarding approaches (See industry consultation meeting on fees: https://www.epa.gov/assessing-and-managing-chemicals-under-tsca/public-meeting-presentation-industry-consultation). [...]
n the rule, EPA proposes fees and fee categories for fiscal years 2019, 2020 and 2021, and explains how fees will be established in the future. EPA also proposes to revise its regulations governing the review of TSCA section 5 premanufacture notices (PMN), exemption applications and notices, and significant new use notices (SNUN). Finally, EPA proposes standards for determining whether a business is a "small business" and, thus, would be subject to lower fees. Overall, EPA estimates that the annualized fees collected from industry for the fees as proposed are approximately $20 million, with the highest percentage of fees coming from section 6 chemical risk evaluation fees.
CONTINUE READING ON www.khlaw.com