Uzbekistan Focus: Quarantine Import Permit, registration of medical devices
---
---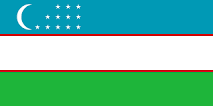 Quarantine Import Permit

The document entitled Quarantine Import Permit has been reviewed with regard to the processing fee and the national tariff codes assigned to said document have been updated in respect of products subject to phytosanitary control.
Registration of Medical Devices
Companies intending to carry out any trade activities with regard to veterinary medicines must obtain an activity licence as well. The registration of the goods is mandatory for all veterinary medicines to be placed on the Uzbek market and is consequently also required for the importation of such goods. Quality and safety certificates are often required by the registering authority for veterinary medicines as well.
Link to the madb.europa.eu