Health-EU Newsletter: The Scientific Committee on Consumer Safety continues its search for reliable alternatives to animal testing
---
---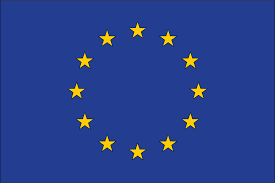 The review published in Toxicology summarises the outcomes of a workshop organised by the committee's Methodology Working Group in February 2019 to discuss animal-free alternative methods for the safety evaluation of cosmetic ingredients and issues related to their identification and use.
The key points were that:
(*) In the EU, only animal-free methods may be used for safety assessment of cosmetics.
(*) Next Generation Risk Assessment offers a suitable framework for safety assessment.
(*) Next Generation Risk Assessment makes use of animal-free New Approach Methodologies.
(*) New Approach Methodologies consist of in chemico, in silico, in vitro and ex vivo methods.
In its conclusions, the Scientific Committee on Consumer Safety stated that the workshop provided an up-to-date overview of selected New Approach Methodologies and strategies for the safety assessment of cosmetic ingredients. The workshop was also timely, since the safety assessment of new cosmetic ingredients will have to rely on new non-animal concepts. These may include Next Generation Risk Assessment and Weight of Evidence approaches in which New Approach Methodologies concepts such as Threshold of Toxicological Concern and/or internal Threshold of Toxicological Concern and read-across are combined with historical animal data. Animal data that are generated for regulatory purposes other than cosmetics may also be included in the safety assessments, but some companies choose not to use any post-ban animal test data.
CONTINUE READING ON ec.europa.eu