EU | Amendment of CLP Regulation as regards information relating to emergency health response
---
---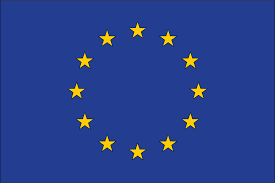 Title of document
Draft Commission Delegated Regulation (EU) amending Regulation (EC) No 1272/2008 of the European Parliament and of the Council on classification, labelling and packaging of substances and mixtures as regards information relating to emergency health response (5 pages + annex 6 pages, in English)
Description
According to Article 45(1) of the CLP Regulation, Member States' appointed bodies shall receive information from importers and downstream users on the hazardous chemical mixtures they place on the market. Commission Regulation (EU) No 2017/542 amended the CLP Regulation by adding an Annex harmonising the information to be provided relating to emergency health response ("Annex VIII"). Annex VIII was adopted in March 2017 and will become applicable on 1 January 2020. The Commission is proposing an amendment to Annex VIII before its applicability date that would contain uncontentious clarifications of the text, so as to streamline interpretation, improve internal coherence, and mitigate some unintended consequences made apparent only after the adoption of the Annex.
Notifying member: European Union
Notification: G/TBT/N/EU/669
Objective tag
Protection of human health or safety; Protection of the environment; Harmonization
Objective
Protection of human health and the environment, ensuring the proper functioning of the EU internal market.
Documents

Agency responsible
European Commission
Timing:
Submission: 18/07/2019
Reception: 18/07/2019
Distribution: 19/07/2019
Final date for comments: 17/09/2019
Proposed date of adoption: N/A