Singapore | Maximum Limits for Marine Biotoxins, Inorganic Arsenic, and Methanol in Food
---
---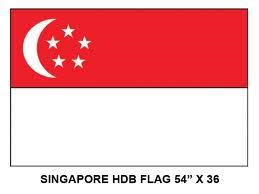 MAXIMUM LIMITS FOR MARINE BIOTOXINS, INORGANIC ARSENIC, AND METHANOL IN FOOD
1 Maximum limits for incidental constituents in food, commonly termed as "contaminants" are specified under the Food Regulations. The Singapore Food Agency (SFA) continuously reviews and updates maximum limits for incidental constituents under the Food Regulations in order to safeguard consumer health and to meet the changing needs of the food industry. Maximum limits are published on SFA's website to provide greater transparency to the industry on Singapore's requirements.
2 SFA has assessed the risk on the presence of marine biotoxins, inorganic arsenic and methanol in various food commodities, and will impose maximum limits for these contaminants in the food commodities listed in Annex A. These new maximum limits are more trade facilitative than existing maximum limits and are in-line with the relevant Codex standards or regulatory standards of major developed countries.
3 SFA will administer the maximum limits for the specified contaminants in food commodities listed in Annex A with effect from 1 April 2020. All traders are reminded to ensure that food products made available for sale on or after 1 April 2020 comply with these requirements.
4 The complete list of maximum limits for contaminants in food is available on our website at www.sfa.gov.sg.
ISSUED BY: FOOD REGULATORY MANAGEMENT DIVISION SINGAPORE FOOD AGENCY

CONTINUE READING ON sfa.gov.sg