Chemicals – making best use of EU agencies to streamline scientific assessments | Feedback period 15 March 2022 - 12 April 2022
---
---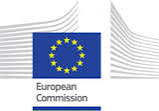 The European Green Deal aims to move towards a 'one substance, one assessment' process for chemical safety assessments.
Streamlining EU-level scientific and technical work on chemicals by making best use of the relevant EU agencies' expertise will considerably contribute to achieving this.
This initiative will:
(*) simplify the current arrangements for assessments
(*) improve the quality and consistency of safety assessments across legislation
(*) ensure that resources are used more efficiently.
CONTINUE READING ON: ec.europa.eu