Canada | The proposed Prohibition of Certain Toxic Substances Regulations, 2022 were published for consultation | Deadline: July 28, 2022
---
---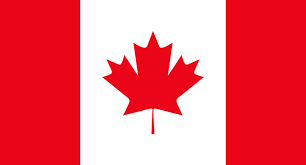 Screening assessments conducted between 2006 and 2012 under the Chemicals Management Plan concluded that the following substances are toxic to the environment under the Canadian Environmental Protection Act, 1999 (CEPA) and they were added to the List of Toxic Substances in Schedule 1 to CEPA:
(*) perfluorooctane sulfonate, its salts and its precursors (PFOS);
(*) perfluorooctanoic acid, its salts and its precursors (PFOA);
(*) long-chain perfluorocarboxylic acids, their salts and their precursors (LC-PFCAs);
(*) hexabromocyclododecane (HBCD); and
(*) polybrominated diphenyl ethers (PBDEs).
The assessments also determined that these substances take a long time to break down in the environment and can accumulate in organisms. The Prohibition of Certain Toxic Substances Regulations, 2012 (the current Regulations) prohibit the manufacture, use, sale and import of these substances and products containing them, with a limited number of exemptions. However, additional action is needed to further restrict these five substances in order to meet the environmental objective of reducing concentrations of these substances in the Canadian environment to the greatest extent practicable.
CONTINUE READING ON: gazette.gc.ca