EU Draft Regulation restricting substances in tattoo inks or permanent make-up
---
---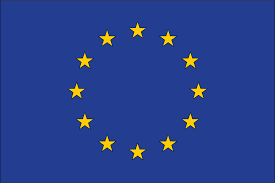 Title of document
Draft Commission Regulation amending Annex XVII to Regulation (EC) No 1907/2006 of the European Parliament and of the Council concerning the Registration, Evaluation, Authorisation and Restriction of Chemicals (REACH) as regards substances in tattoo inks or permanent make-up (10 page(s), in English; 12 page(s), in English)
Description
This draft Regulation relates to a new entry of Annex XVII to Regulation (EC) No 1907/2006. It would restrict the placing on the market and the use of substances in mixtures for use for tattooing purposes. These substances are: (i) substances with harmonised classification under Regulation (EC) No 1272/2008 (CLP) as carcinogenicity, mutagenicity or toxicity to reproduction, skin sensitisation, skin corrosion or irritation and serious eye damage or irritation; (ii) substances prohibited by the Cosmetic Products Regulation, Regulation (EC) No 1223/2009 Annex II and Annex IV under specific conditions as listed in its columns g, h and i and (iii) impurities exceeding the concentration limits as listed in the Appendix to the draft Commission Regulation. Application of the restriction is deferred for 1 year to allow sufficient time to adapt and achieve compliance with the Regulation.
Notifying member: European Union
Notification: G/TBT/N/EU/709
Objective tag
Protection of human health or safety
Objective
Tattoo and permanent make-up inks are mixtures administered by intentional injection into the dermis or inside the eyeball or in the mucous membranes. The insoluble pigments mostly remain in the skin, soluble constituents of the ink are distributed in the body being quickly systemically available. The aim of the restriction is to prevent the exposure of the skin and other organs over an extended period of time to the effects of substances which have hazardous properties leading to a risk to human health. The transitional period (12 months) before the application of the proposed restriction will allow stakeholders sufficient time to comply with the proposed restriction and to ensure adequate communication throughout the supply chain.
Documents

Agency responsible
European Commission
Timing:
Submission: 06/04/2020
Reception: 07/04/2020
Distribution: 07/04/2020
Final date for comments: 06/06/2020
Proposed date of adoption: N/A