Product Safety | Chemical substances top the annual list of health hazards for non-food products
---
---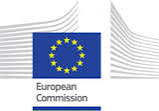 Today, the European Commission published its annual report on the Safety Gate, the European Rapid Alert System for dangerous non-food products. The report covers alerts notified during 2022, and the responses given by national authorities. Health risks linked to chemical substances was the most frequent type of risk notified, which was found also in a wider variety of products. For the second consecutive year, toys and cars top the list of most notified product categories.
Main findings of the report
In 2022, authorities from the 30 participating countries of the Safety Gate network (EU Member States, Norway, Iceland and Liechtenstein) reacted to 2,117 alerts with 3,932 follow-up actions. In every Member State, market surveillance authorities followed up on the alerts regularly and exchanged additional information. 84% of follow-up actions included additional national measures. For example, the Austrian market surveillance authorities detected a toy containing easily detachable parts, which presented a choking risk for children. Following notification from the Austrian authorities on Safety Gate, the Slovenian authorities identified the toy on their market, and retailers were able to swiftly recall the product.
CONTINUE READING ON: ec.europa.eu