Emission Standards for Oil and Natural Gas Sector | US EPA stays for two years certain requirements
---
---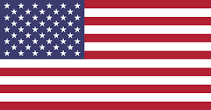 The US Environmental Protection Agency (EPA) is proposing to stay for two years certain requirements that are contained within the Final Rule titled "Oil and Natural Gas Sector: Emission Standards for New, Reconstructed, and Modified Sources," published in the Federal Register on 3 June 2016 (2016 Rule). See the full draft text and related annex.
On 5 June 2017, the EPA published a notice that it stayed for three months the fugitive emissions requirements, well site pneumatic pump standards, and the requirements for certification of closed vent systems by a professional engineer in accordance with the Clean Air Act (CAA). The EPA has granted reconsideration based on specific objections to these requirements. The proposed stay discussed in this action, which follows the three-month stay, would provide the EPA sufficient time to propose, take public comment, and issue a final action on the issues concerning the specific requirements on which EPA has granted reconsideration. During this time, the EPA also plans to complete its reconsideration process for all remaining issues raised in these reconsideration petitions regarding fugitive emissions, pneumatic pumps, and certification by professional engineer requirements.
The EPA acknowledges that the administrative reconsideration petitions include additional issues regarding these three requirements other than the issues for which we specifically have granted reconsideration. In addition, since the publication of the 2016 Rule, the EPA has received numerous questions relative to the implementation of these three requirements. During the reconsideration proceeding, the EPA intends to look broadly at the entire 2016 Rule.
The EPA believes that addressing all of these issues at the same time would provide clarity and certainty for the public and the regulated community with regard to these requirements. The EPA is seeking comment pertaining to this stay and its duration and impact. The EPA is not taking comment at this time on substantive issues concerning these requirements, or on any of the other provisions subject to the reconsideration.
Link to US Notification to WTO