Walking the walk on the sustainable development goals | New game to test your knowledge
---
---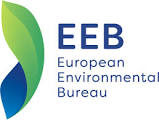 Do you want to learn more about the UN's Sustainable Development Goals? A new game tests your knowledge about the SDGs and takes you on a treasure hunt through downtown Brussels.
Although the United Nations set the Sustainable Development Goals back in 2015, awareness about and knowledge of them amongst European citizens is patchy. Almost nine out of 10 EU citizens have either not heard about the SDGs (58%) or have heard about them but do not know what they are (29%), according to a survey conducted by Eurobarometer, the EU's polling agency.
If you are not a member of the knowledgeable 10%, the Make Europe Sustainable for All (MESA) project, which has 25 members in 15 European countries, has just the ticket for you. It has developed a virtual treasure hunt based on the SDGs which you can play on your mobile phone.
"With this game we hope to bring clarity about the SDGs to people and to encourage them to adopt a more sustainable lifestyle, coherent with the spirit of the SDGs," said Eva Izquierdo, project officer for global policies and sustainability at the European Environmental Bureau, the lead partner on MESA.
CONTINUE READING ON meta.eeb.org