FDA announces sweeping new regulations on e-cigarette sales
---
---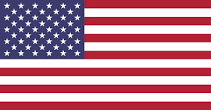 In the fight against the rise of underage tobacco use, the Food and Drug Administration on Thursday announced widespread regulations against e-cigarette and tobacco companies.
In a statement on the agency's website, Scott Gottlieb, FDA Commissioner, said the agency will limit sales of flavored e-cigarette pods to in-person stores with age restrictions for entry or areas within the store for customers older than 18. The FDA has also called for enhanced age verification for online stores.
The announcement comes just days after e-cigarette giant Juul decided to end its social media campaigns and sales of flavored e-cigarette pods in stores.
CONTINUE READING ON www.upi.com