UN experts recommend elimination of additional hazardous chemicals to protect human health and the environment
---
---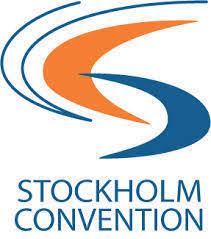 This week more than 100 scientific experts, from all over the world, attended the 15th meeting of the Stockholm Convention's Persistent Organic Pollutants Review Committee (POPRC-15), in Rome under the auspices of the United Nations, and recommended that a group of hazardous chemicals be eliminated in order to better protect human health and the environment from its harmful impacts.
Perfluorohexane sulfonic acid (PFHxS), its salts, and PFHxS-related compounds are a group of industrial chemicals used widely in a number of consumer goods as a surfactant and sealant including in carpets, leather, clothing, textiles, fire-fighting foams, papermaking, printing inks and non-stick cookware. They are known to be harmful to human health including the nervous system, brain development, endocrine system and thyroid hormone.
The experts also found that two more hazardous chemicals satisfy the criteria set out in the Stockholm Convention on Persistent Organic Pollutants (POPs), namely that they are toxic to both humans and wildlife, that they persist over long periods in the environment, that they accumulate in organisms, and that when released they can be transported over long distances by air or water. Dechlorane Plus and Methoxychlor will therefore go forward to the next POPRC meeting in 2020 for further review and, taking into account any recommendation from the POPRC, a future meeting of the Conference of the Parties (COP) to the Stockholm Convention may decide to list these chemicals, which would lead to action towards their elimination or reduction from production and use as well as the destruction of existing stocks and management of POPs wastes.
CONTINUE READING ON chm.pops.int