EU Draft Commission Implementing Regulation concerning the non-renewal of the approval of the active substance mancozeb
---
---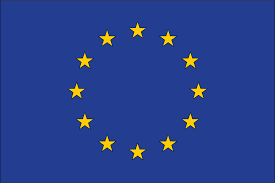 Title of document
Draft Commission Implementing Regulation concerning the non-renewal of the approval of the active substance mancozeb, in accordance with Regulation (EC) No 1107/2009 of the European Parliament and of the Council concerning the placing of plant protection products on the market, and amending the Annex to Commission Implementing Regulation (EU) No 540/2011. (5 page(s), in English)
Description
This draft Commission Implementing Regulation provides that the approval of the active substance mancozeb is not renewed in accordance with Regulation (EC) No 1107/2009. Existing authorisations of plant protection products containing mancozeb will be withdrawn and such products can then no longer be placed on the market. The non-renewal of the approval is based on a scientific assessment conducted under Regulation (EC) No 1107/2009 by experts from the Member States of the European Union and the European Food Safety Authority (EFSA). This decision only concerns the placing on the market of mancozeb and plant protection products containing it. Following non-renewal of approval and the expiry of all grace periods for stocks of products containing this substance, separate action will be taken to swiftly lower all existing MRLs to the limit of quantification and a separate notification will be made in accordance with SPS procedures. As soon as the lowered MRLs will be applicable (expected in the third quarter of 2020), foodstuffs with higher levels of mancozeb will become non-compliant and can no longer be placed on the EU market.
Notifying member: European Union
Notification: G/TBT/N/EU/712
Objective tag
Protection of human health or safety; Protection of animal or plant life or health; Protection of the environment
Objective
In order for an active substance to be approved in accordance with Regulation (EC) No 1107/2009 (concerning the placing of plant protection products on the market), it must be demonstrated that the substance is not harmful to human health, animal health or the environment. Criteria are listed in Article 4 of the Regulation (and further detailed in Annex II) which must be met to enable approval. During the evaluation and peer-review of mancozeb, a number of concerns were identified. These are detailed in a statement of the European Food Safety Authority (EFSA): A reprotoxic potential of mancozeb, classified as Toxic for reproduction cat. 1B in accordance with the criteria set out in Commission Regulation (EC) No 1272/2008. The non-dietary exposure estimates exceed the reference values for tomatoes, potatoes, cereals and grapevines. Moreover, endocrine disruptors criteria are met for humans and likely for non-target species. This means that mancozeb does not meet the approval criteria as outlined in Article 4 of Regulation (EC) No 1107/2009 and cannot be approved currently. Existing authorisations will need to be withdrawn; EU Member States must withdraw existing authorisations for plant protection products containing mancozeb at the latest by 3 month from the date of entry into force. A period of grace in line with Article 46 of Regulation 1107/2009 is allowed for and shall expire at the latest 6 months from the entry into force.
Documents

Agency responsible
European Commission
Timing:
Submission: 17/04/2020
Reception: 17/04/2020
Distribution: 17/04/2020
Final date for comments: 16/06/2020
Proposed date of adoption: N/A