New rules to simplify and homogenise EU wine making practices
---
---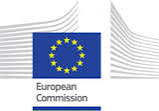 New rules have been adopted to simplify and clarify wine making practices in the EU, a last step in the alignment of the wine legislation to the Lisbon Treaty by the European Commission.
This new wine legislation (Implementing regulation and Delegated regulation) simplifies the existing requirements in wine making while increasing the consistency between on the one hand EU oenological practices and on the other hand the international code of oenological practices and international oenological codex of the International Organisation of Vine and Wine.
This improved legislation presents the authorised oenological practices in a way that is easier to read and to understand. This will allow wine makers to easily identify authorised practices in the EU as well as all the requirements, such as limits, conditions for use and types of wines to which they apply.
CONTINUE READING ON ec.europa.eu