EcoWaste Coalition warns of lead exposure, in school bus paints this time
---
---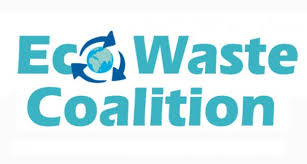 With Monday's opening of classes, a Quezon City-based environmental group urged school bus service operators to ensure that their passengers are not exposed to lead and hazardous chemicals.
As an integral part of the group's campaign for toxics-free environment, the EcoWaste Coalition appealed to school bus operators to desist from using lead-containing yellow automotive paints for their bus fleet.
The group also asked concerned public utility vehicle owners, particularly jeepneys, pedicabs and tricycles that ferry children from their homes to schools, to also opt for lead-safe paints.
Previous paint studies conducted by the EcoWaste Coalition indicate dangerously high concentrations of lead in yellow and other brightly colored solvent-based paints.
To recall, Thony Dizon ,Chemical Safety campaign of EcoWaste Coalition said "with the looming phase-out of lead-containing automotive paints and other industrial paints, we find it necessary to sound a clarion call for the use of lead-safe paints in the interior and exterior surfaces of all school service vehicles''.
CONTINUE READING ON news.mb.com.ph