No more 'small steps poorly implemented', green groups tell incoming EU presidencies
---
---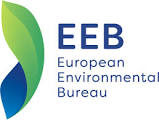 In 'The EEB's Priorities for the European Union', a 'Trio Presidency Paper' address to Romania, Finland and Croatia, the EEB calls for "better regulation, better implementation, better governance and better justice".
The document, prepared in cooperation with Seas at Risk, was adopted by the EEB Board which has representatives from more than 30 countries and several European networks.
While the paper is directly addressed to the Presidencies, we recognise that progress depends upon the cooperation of the European Commission, the European Parliament and other Member States, as well as the Council President. However, Presidencies can often make a difference if they invest their political and technical capacities in the right issues and if there is sufficient political will.
In his forward, Jeremy Wates, Secretary General of the European Environmental Bureau (EEB) said:
"There is an increasing understanding that the EU and the international community needs to have a fundamental change in policy making to trigger the needed system changes to have a just transition to a one planet of economy. Progress during the trio Presidency of Romania, Finland and Croatia will be essential if the EU is to be a leading driver in this needed transition."
CONTINUE READING ON eeb.org