Industrial emissions – EU rules updated | Consultation Period 22 December 2020 - 23 March 2021
---
---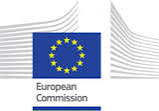 This initiative would update EU rules on industrial emissions to ensure industry keeps improving the EU's environment.
It aims to ensure industry uses techniques that create a more sustainable EU economy, and a cleaner environment that improves public health.
In this way, the initiative supports the zero pollution ambition under the European Green Deal, as well as the EU's policies on energy, climate and the circular economy (reducing resource consumption and waste generation and promoting the use of recycled materials).
CONTINUE READING ON: ec.europa.eu