Navy responds to questions about soil contaminated with PFAS
---
---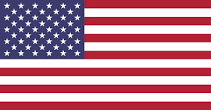 The US Navy says it is evaluating options for where to dispose of contaminated soil removed from the former Naval Air Station Joint Reserve Base Willow Grove that was supposed to go to a South Jersey landfill.
The landfill in Deerfield Township is operated by the Cumberland County Improvement Authority, which last week rescinded its approval of a previous agreement to accept up to 4,500 tons of the soil.
The soil is contaminated with PFAS, a class of toxic chemicals, some of which were ingredients in firefighting foams used for decades in training exercises and emergencies at the Horsham base, and later found in nearby groundwater, surface water and drinking water.
CONTINUE READING ON www.theintell.com