Brazil Amendments as regards entry points for substances under special control by the Ministry of Health, labelling requirements
---
---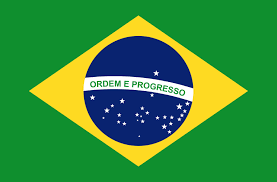 Entry Points for Substances Under Special Control by the Ministry of Health

In general, all products under special control by the Ministry of Health may only be imported into Brazil via designated entry points, i.e. the International Airport of Rio de Janeiro (Aeroporto Maestro Antônio Carlos Jobim), the International Airport of Sâo Paulo (Aeroporto Governador André Franco Montoro), the port of Rio de Janeiro or the port of Santos.
Labelling Requirements for Textiles

In accordance with the Southern Common Market (MERCOSUR) Technical Regulation on Labelling of Textile Products, which has been incorporated into Brazilian legislation by Ordinance (INMETRO) No. 296 of 2019, specific labelling requirements apply to textiles. Thus, the paragraph on Marking and Labelling Requirements further below has been enhanced with a new corresponding subsection.
CONTINUE READING ON: madb.europa.eu