Restrictions under new chemical regime announced for first time
---
---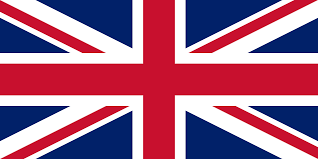 The Government has today (23 March) set out the first restrictions to be initiated under its new chemical regulation system, UK REACH, to tackle risks posed by chemicals.
The launch of the UK REACH programme includes plans to initiate the restriction process on lead ammunition which is used widely in the shooting industry and causes harm to the environment, wildlife and people.
Certain harmful substances that can be found in tattoo inks and permanent make-up could also be restricted. The ink in tattoos can sometimes contain substances that can cause health effects, most commonly skin reactions, such as irritation or sensitisation. The substances this restriction proposal will consider includes, but is not limited to, substances that can cause cancer, are dangerous to reproduction, skin sensitisers and irritants.
A restriction will be introduced if evidence shows an unacceptable risk to human health and the environment, and after a public consultation. The review of the evidence will be conducted by the Health & Safety Executive (HSE), with support from the Environment Agency (EA). They will investigate the risk of per- and polyfluoroalkyl substances (PFAS) and consider how best to manage any identified risks.
CONTINUE READING ON www.gov.uk