Construction products – review of EU rules | Consultation Period 04 September 2020 - 25 December 2020
---
---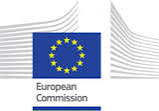 The Construction Products Regulation lays down EU-wide rules for marketing construction products.
This initiative will review these rules. It includes:
(*) addressing the issues identified in the 2019 evaluation
(*) improving how the single market for construction products functions.
The aim is to unlock the sector's growth and jobs potential, promote environmental goals as part of the Green Deal and Circular Economy Action Plan, and possibly promote product safety.
CONTINUE READING ON: ec.europa.eu