Inside Rwanda's enduring battle to eliminate e-waste
---
---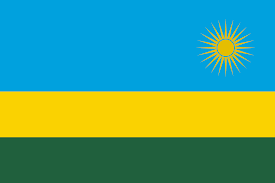 Government's decision to recycle obsolete and old electronic equipment had offered hope that the country was on course to getting rid of electronic waste.
However, latest figures show that the country's sole e-waste recycling plant has managed to collect 700 tonnes of e-waste since it was leased out to EnviroServe Rwanda, a subsidiary of EnviroServe Dubai.
The plant has so far managed to mitigate 870 tonnes of carbon dioxide equivalent emissions while 434 tonnes of e-waste have been dismantled and recycled as at the end of October this year.
Yet, it is estimated that Rwanda generates 10,000 tonnes of e-waste every year, which is way higher than what the recycling plant collects.
To handle more capacity, the firm has a plan to expand its operations and open another facility.
Coletha Ruhamya, the Director General of Rwanda Environment Management Authority (REMA) says they are putting in place a comprehensive policy for waste management to cub the rise of electronic waste.
CONTINUE READING ON www.newtimes.co.rw