European strategy for Plastics in a Circular Economy
---
---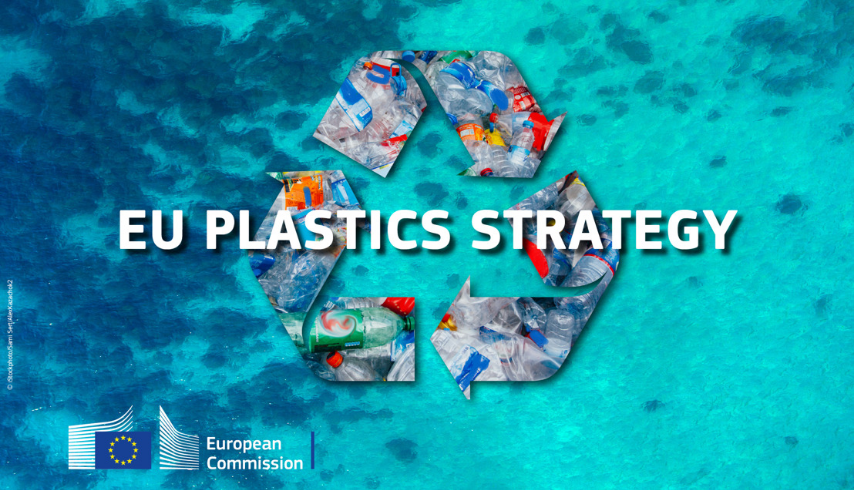 Plastics is one of the key items on the EU's environmental agenda in 2018. In January the European strategy for Plastics in a Circular Economy (#PlasticsStrategy) was adopted. Under the new plans, all plastic packaging on the EU market will be recyclable by 2030, the consumption of single-use plastics will be reduced and the intentional use of microplastics will be restricted. The aim is to transform the way products are designed, produced, used, and recycled in the EU. This will lay the foundations for a new plastic economy, where design and production fully respect reuse, repair and recycling needs and more sustainable materials are developed.
An overwhelming majority of European citizens say they are worried about the impact of everyday products made of plastics on their health (74%) and on the environment (87%) (Source: Eurobarometer). EU citizens have started to take action with 72% having cut their use of single plastic bags and 65% separating most of their waste for recycling (Source: Eurobarometer). However, these actions, whilst positive, are not enough. 100 billion plastic bags are (Source: Environment for Europeans Magazine) still used each year by the 500 million EU citizens, 200 per person.
The Directorate-General for the Environment (DG-ENV) has provided materials including factsheets, infographics and videos for Member States to use to promote the new strategy including country-specific information for the seven focus countries of Bulgaria, Greece, Italy, Poland, Portugal, Romania and Spain. DG ENV is also planning to develop a set of dedicated materials and actions on single-use plastics for the general public.
SOURCE: ec.europa.eu