Chemicals regulation - update of EU rules for test methods | Feedback period 10 March 2022 - 07 April 2022
---
---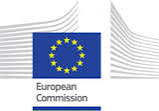 The EU's REACH regulation places controls on chemicals that may be potentially hazardous for humans, animals or the environment.
One of its accompanying acts – Regulation 440/2008 – lists the approved methods for testing chemicals.
This initiative will add a number of new/updated methods to that list, which have the potential to reduce the amount of animal testing using chemicals.
CONTINUE READING ON: ec.europa.eu