Uruguay Proposes New Regulation for Integral Management of Electronic Waste (WEEE)
---
---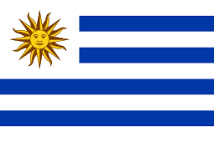 Uruguay has proposed a new regulation aimed at protecting the environment and health from the adverse effects of electronic waste (WEEE). The regulation seeks to promote reduction in the generation of such waste and its valorization instead of disposal through a circular economy approach.
The proposed management model applies the extended producer responsibility (EPR) principle to importers and/or manufacturers of electronic appliances that can be used in homes, businesses, industries, or other economic activities.
On the other hand, electronic appliances designed for specialized use in economic activities will be governed by the generator responsibility principle.

Notification: G/TBT/N/URY/72
Objective tag
Protection of human health or safety (TBT); Protection of the environment (TBT)
Documents
Timing: