United Kingdom | Draft statutory instrument on the Restriction of the Use of Certain Hazardous Substances in Electrical and Electronic Equipment (Amendment) Regulations 2022 (2 page(s), in English)
---
---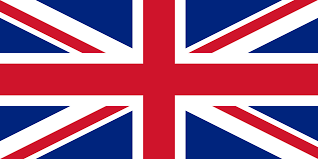 Title of document
Draft statutory instrument on the Restriction of the Use of Certain Hazardous Substances in Electrical and Electronic Equipment (Amendment) Regulations 2022 (2 page(s), in English)
Description
These measures will amend the Restriction of the Use of Certain Hazardous Substances in Electrical and Electronic Equipment Regulations 2012 ("the RoHS Regulations") as they apply in England and Wales and Scotland. Regulation 2 will grant new specific and temporary exemptions which will be added as entries 97 to 99 of Table 1 in Schedule A2 of the RoHS Regulations. The exemptions apply to: (1) Bis(2-ethylhexyl) phthalate (DEHP) in ion-selective electrodes applied in point of care analysis of ionic substances present in human body fluids and/or in dialysate fluids. This exemption will expire on 21 July 2028. (2) Bis(2-ethylhexyl) phthalate (DEHP) in plastic components in MRI detector coils. This exemption will expire on 1 January 2024. (3) Bis(2-ethylhexyl) phthalate (DEHP), butyl benzyl phthalate (BBP), dibutyl phthalate (DBP) and diisobutyl phthalate (DIBP) in spare parts recovered from and used for the repair or refurbishment of medical devices, including in vitro diagnostic medical devices, and their accessories, provided that the reuse takes place in auditable closed-loop business-to-business return systems and that each reuse of parts is notified to the customer. This exemption will expire on 21 July 2028. These regulations will also make minor incidental amendments to Schedule A2 of the RoHS Regulations to clarify the descriptions of the tables containing the exemptions.
Notifying member: United Kingdom
Notification: G/TBT/N/GBR/46
Objective tag
Protection of human health or safety; Protection of the environment
Objective
Adaptation of existing legislation to scientific and technical progress; phase-out of substances of very high concern (SVHC) in electrical equipment in order to facilitate recycling and reduce possible negative impacts on human health and the environment, while granting economic operators adequate transition time for compliance. A shorter entry into force period for the Amendment is necessary to avoid potential negative impacts on the supply of medical devices/spare parts. A longer delay may have a consequential impact on human health because of potential delays in diagnoses and treatment.
Documents

Agency responsible
Department for Environment, Food and Rural Affairs (Defra)
Timing:
Submission: 15/03/2022
Reception: 16/03/2022
Distribution: 16/03/2022
Final date for comments: 15/05/2022
Proposed date of adoption: N/A