Nigeria Focus: Conformity assessment, Plant Import Permit, Petroleum products
---
---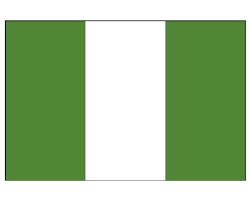 Conformity Assessment

As a new online platform for the activation of the SONCAP Certificate of Conformity (CoC) as well as the Product Certificate within the framework of the Standards Organisation of Nigeria Conformity Assessment Program (SONCAP) has been launched, the aforementioned documents have been amended accordingly. Further information may be obtained therefrom.

Plant Import Permit

The document entitled Plant Import Permit has been amended with regard to various procedural details, e.g. as far as the applicable fees, the period of validity and documents to be enclosed are concerned. Please turn thereto for additional particulars.

Petroleum Products

In line with its digitisation of various procedures, the Nigerian Department of Petroleum Resources (DPR) has recently announced that the authority no longer accepts manual processing of designated licences and permits. Therefore, the document entitled Import Permit for Petroleum Products has been updated to this effect and may be viewed for specifics.
CONTINUE READING ON: madb.europa.eu