New legislation on transparency and sustainability of the EU risk assessment model in the food chain
---
---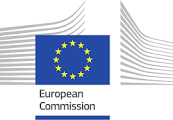 What has been adopted today?
Today, following the approval by the European Parliament on 17 April 2019, the Council has formally adopted a new Regulation on the transparency and sustainability of the EU risk assessment in the food chain. This new Regulation is based on aEuropean Commission's proposal tabled in April 2018 and mainly amends the General Food Law Regulation. It aims at increasing the transparency of the EU risk assessment in the food chain, on strengthening the reliability, objectivity and independence of the studies used by European Food Safety Authority (EFSA), and revisiting the governance of EFSA in order to ensure its long-term sustainability.It is a direct response to a successful European Citizens' Initiative and builds upon the findings of the fitness check of the General Food Law Regulation , a comprehensive evaluation, completed in January 2018.
Which EU legal acts are concerned by the adopted legislation?
It covers the review of the General Food Law Regulation and the amendment of eight legislative acts dealing with specific sectors of the food chain:GMOs (cultivation and for Food/Feed uses), feed additives, smoke flavourings, food contact materials, food additives, food enzymes and flavourings, plant protection products and novel foods.
Once the new Regulation applies, how will the transparency of the EU risk assessment and the independence of scientific studies be increased?
The Regulation stipulates that all studies and information supporting a request for a scientific output by EFSA are to be made public automatically when an application is validated or found admissible. This will be done at the very early stage of the risk assessment process, in an easily accessible electronic format with the possibility to search, download and print the studies. Confidential information will be protected in duly justified circumstances. Confidentiality claims will be assessed by EFSA.
CONTINUE READING ON europa.eu