The European Chemicals Agency has launched a public consultation on the harmonised classification of the several substances. Parties concerned are invited to comment on hazard classes open for public consultation, which are indicated in the following substance table. Click on the substances listed in the footnote to monitor their regulatory status.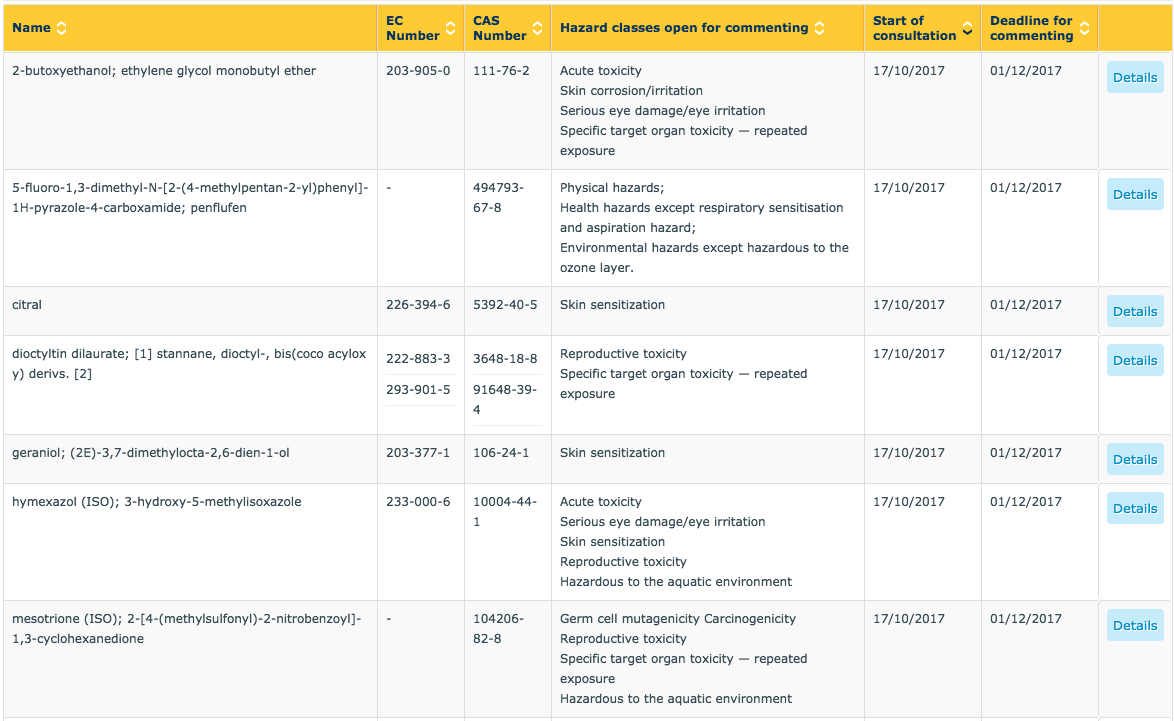 The indicated hazard classes were assessed and concluded by the dossier submitter in their proposal for harmonised classification and labelling (CLH) of the substance.
A hazard class may be open for commenting even if the dossier submitter did not conclude that it warrants a classification. The CLH public consultation lasts for 45 days (unless specified otherwise). Comments received during the public consultation are published on ECHA's website either in the substance table below or in the previous consultations table.
Start of consultation: 13 September 2017
Deadline for comments: 30 October 2017
SOURCE:
echa.europa.eu