PET white light barrier applications Special Industry Group
---
---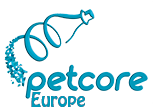 On 28 April, Petcore Europe held the Kick-off Online Workshop of the recently created White light barrier PET applications Special Industry Group.
The SIG was established due to the switch from other materials to PET packaging for dairy products. At the same time, the Circular Plastics Alliance and Essential Requirements of Packaging require full recyclability. It is therefore necessary, to convince EPRs as well as European and National Policymakers by developing technical guidelines and business models including design / collection / sorting / recycling / closed stream proposals for full circularity.
The kick-off online workshop gathered around 40 participants, divided in three subgroups:
(*) Opaque white light barrier PET bottles;
(*) Opaque light barrier sleeves;
(*) White PET pots, tubes and trays.
The next steps of the SIG will be to host follow-up webinars to decide on the way forward, develop country case studies and develop a position paper.
CONTINUE READING ON www.petcore-europe.org