EPA Announces 2018 Annual Environmental Enforcement Results
---
---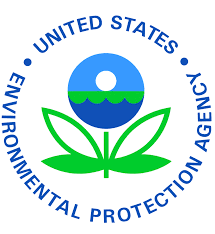 WASHINGTON — In FY 2018, the U.S. Environmental Protection Agency (EPA) worked in collaboration with state and tribal programs to assure compliance with federal environmental laws. In doing so, EPA focused its enforcement and compliance resources in areas that will have a major environmental or human health impact, support the integrity of our environmental regulatory programs, create a deterrent effect, or promote cleanups.
"A strong enforcement and compliance assurance program is essential to achieving positive public health and environmental outcomes," said Assistant Administrator of the Office of Enforcement and Compliance Assurance Susan Bodine. "In fiscal year 2018, we continued our focus on expediting site cleanup, deterring noncompliance, and returning facilities to compliance with the law, while respecting the cooperative federalism structure of our nation's environmental laws."
[...] EPA's Enforcement and Compliance program also established National Compliance Initiatives (NCIs). EPA's NCIs focus federal enforcement and compliance resources on the objectives of EPA's Strategic Plan.
In addition to the NCI, EPA has made reduction of children's exposure to lead a priority. EPA's lead paint enforcement activities in FY 2018 are summarized here. The EPA also negotiated over 30 enforcement actions at sites with lead contamination. More information on the Agency's enforcement activities related to lead.
To see EPA's FY 2018 enforcement results, including case highlights: https://www.epa.gov/enforcement/enforcement-annual-results-fiscal-year-2018
SOURCE www.epa.gov