Environmental performance of pro ducts & businesses | Consultation Period 20 July 2020 - 31 August 2020
---
---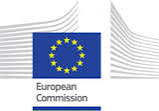 This initiative will require companies to substantiate claims they make about the environmental footprint of their products/services by using standard methods for quantifying them.
The aim is to make the claims reliable, comparable and verifiable across the EU – reducing 'greenwashing' (companies giving a false impression of their environmental impact).
This should help commercial buyers and investors make more sustainable decisions and increase consumer confidence in green labels and information.
CONTINUE READING ON: ec.europa.eu