Canada changes requirements for front-of-package labelling for products containing nutrients of public health concern
---
---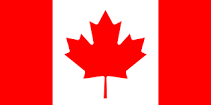 The proposed regulations would amend the Food and Drug Regulations (FDR) to require front-of-package (FOP) labelling for prepackaged products containing nutrients of public health concern (sodium, saturated fats and/or sugars) at or above a certain threshold to enable Canadians to more easily identify foods high in these nutrients and make healthier and more informed decisions.
The proposed amendments would also repeal the table of permitted nutrient content statements and claims following section B.01.513 and incorporate it by reference in the FDR. Doing so would enable Health Canada to more efficiently amend such claims in response to evolving science.
The proposed amendments would also increase vitamin D fortification levels in milk, goat's milk and margarine to help bring the vitamin D intakes of Canadians closer to the 2011 recommendations of the National Academy of Medicine (NAM), formerly the Institute of Medicine (IOM).
Given the decision to prohibit the sale of foods that contain Partially Hydrogenated Oils (PHOs) by adding PHOs to Part 1 of the List of Contaminants and Other Adulterating Substances in Foods, pursuant to the Notice of Modification: Prohibiting the Use of PHOs in Foods (Ref. No. NOM/ADM-C-2017-3), amendments to the FDR are proposed to ensure a coherent prohibition on the use of PHOs in foods.
Finally, to address the inconsistencies in the labelling of foods containing certain high- intensity sweeteners, the proposed amendments would repeal the additional principle display panel and quantitative declaration requirements for foods containing aspartame, sucralose, acesulfame-potassium and neotame. Amendments to the legibility and location requirements pertaining to the phenylalanine statement on foods containing aspartame are also proposed to improve its prominence on the label.
Link to the proposed regulations