Thai released Draft Thai Industrial Standard for Toys: Safety Requirements: Part 1 -Requirements
---
---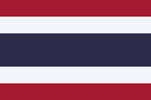 The Thai Industrial Standards Institute (TISI) has proposed to withdraw TIS 685 Part 1-2540(1997): Toys: Part 1 General Requirements; Part 2 Packages and Labelling; Part 3 Methods of Test and Analysis, and replace it with TIS 685 Part 1-25XX(20XX)) Toys: Safety Requirements: Part 1 –Requirements as a mandatory standard.
This standard lays down safety requirements of all toys, including toy components and accessories, intended for use in play by children under 14 years of age.
It also specifies scope, definition, prohibited material, requirement, flammability, packaging, marking and labelling, sampling and criteria, and testing and analysis.

Relevant document:
(*) WTO Notification G/TBT/N/THA/560
(*) Draft regulation