Indian textile startup has aggressive growth plans
---
---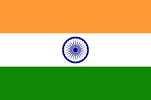 Indian startup Canva Fibre Labs LLP (CFL) expects to scale up this year, pushing beyond its current capacity of one ton of production daily, say the company's founders.
"We intend to take these textiles to mainstream brands and thus are actively solving problems like how the textile feels without compromising on functional advantages, and its processability on the current infrastructure of textile like spinning and weaving," said Shikha Shah, one of CFL's two founders.
CFL says it has developed an indigenous proprietary technique for processing of agricultural waste from hemp plants, with output that has compatibility with current textile infrastructure. The system offers 100% green processing in which no hazardous chemicals are used to process the fiber.
CONTINUE READING ON hemptoday.net