Stockholm Convention | 24-28 January 2022 | 7th meeting of the Persistent Organic Pollutants Review Committee (POPRC.17)
---
---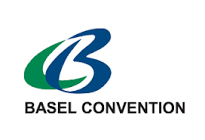 Overview
At its seventeenth meeting, the Committee will consider, among other things, a draft risk management evaluation on methoxychlor, and draft risk profiles on Dechlorane Plus, and on UV-328. The Committee will also consider proposals for the inclusion in Annexes A, B and/or C to the Convention of:
(*) Chlorpyrifos submitted by the European Union;(*) Chlorinated paraffins with carbon chain lengths in the range C14-17 and chlorination levels at or exceeding 45 per cent chlorine by weight submitted by the United Kingdom of Great Britain and Northern Ireland;(*) Long-chain perfluorocarboxylic acids, their salts and related compounds submitted by Canada.
Other items on the provisional agenda of the meeting pertain to the review of information related to specific exemptions for decabromodiphenyl ether and short-chain chlorinated paraffins, process for the evaluation of perfluorooctane sulfonic acid (PFOS), its salts and perfluorooctane sulfonyl fluoride (PFOSF), the review of an indicative list of substances covered by the listing of perfluorooctanoic acid (PFOA), its salts and PFOA-related compounds, and the long-range environmental transport.
CONTINUE READING ON: chm.pops.int