Is your packaged drinking water safe?
---
---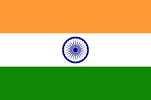 A survey conducted in 2017 found 15 packaged water drinking samples unsafe for human consumption in Maharashtra of the 136 samples drawn by the Food and Drug Administration(FDA) of packaged drinking water from Mumbai, Thane, Nashik, Aurangabad, Amaravati, Nagpur and Pune between March 1, 2016, and April 31, 2017. 48 samples of those collected were found to be of poor quality while labels on some of the bottles were found tampered. The prime concern was that the samples tested unsafe for human consumption.
In a fresh bottled water test conducted, following the complaint last year, three out of the six packaged drinking water samples collected from Andheri, Sewri and Malad among other areas, were found containing harmful microbes and chlorine.
CONTINUE READING ON www.thelivemirror.com