Thailand Amendments as regards pest risk analysis (PRA) as well as Minamata Convention on Mercury
---
---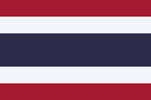 Pest Risk Analysis (PRA)
Thailand applies pest risk analysis (PRA). On the national level, PRA is regulated by the Plant Quarantine Act B.E. 2507 of 1964 and its subsequent amendments, e.g. the Plant Quarantine Act (No. 3) B.E. 2551 of 2008. The International Standard for Phytosanitary Measures (ISPM) No. 2 setting the Framework for Pest Risk Analysis agreed upon in the scope of the International Plant Protection Convention (IPPC) provides the framework for PRA which has been accepted by the signatory countries.
Minamata Convention on

Mercury
On 22 June 2017, Thailand ratified the Minamata Convention on Mercury, a global treaty to protect human health and the environment from the adverse effects of mercury. The Convention intends to ensure that exports of mercury may only take place with the prior consent of the importing country and for the purpose of environmentally sound interim storage or an allowed use. Such consent must also be sought in the case of export transactions from a member state to any country which is not a party of the Convention. Forms for the provision of written consent by a party or a non-party to the import of mercury are both made available by the Convention in different languages.
CONTINUE READING ON:
madb.europa.eu