United Arab Emirates | Draft Cabinet Decree no. (xx) for 2023, National Scheme to Control the Detergents
---
---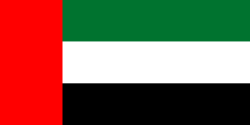 Title of document
Draft Cabinet Decree no. (xx) for 2023, National Scheme to Control the Detergents
Description
The provisions of this scheme are applicable to the following:
1. All types of detergent products specified in the approved Technical Regulation mentioned in Annex (1).
2. Bulk consignments of detergents that are imported to re-fill inside the country.
3. Detergent products placed in the UAE market including free zones or prepared for export outside the country.
Notifying member: United Arab Emirates
Notification: G/TBT/N/ARE/591
Objective tag
Prevention of deceptive practices and consumer protection (TBT); Protection of the environment (TBT); Quality requirements (TBT); Consumer information, labelling (TBT); Protection of human health or safety (TBT)
Documents