Europe struggles to cut waste, new data
---
---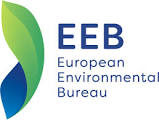 Newly released data shows little to no progress in reducing waste across the EU, the European Environmental Bureau (EEB) warns.
EU countries generated 487kg of waste per person in 2017, according to Eurostat. That's only eight kilograms less than the 496kg generated in 1997, when figures were first compiled. The growing amounts of waste raise financial, health and environmental concerns, said the EEB.
The analysis considers all the waste generated by households and offices. Figures reached a peak of 524kg per person in 2007 and a low point of 479kg per person in 2013, when they began growing again. With over 600kg per person, Germany, Denmark, Cyprus, Luxembourg and Malta generated the most waste across the EU.
The primary objective for EU countries is to reduce waste, according to the European Commission's strategy to transition to a circular economy, where waste is prevented and materials are recycled.
CONTINUE READING ON eeb.org