Clothes Washing Machines For Household Use PS: IEC 60456 ICS No. 97.060 (142 page(s), in English)
---
---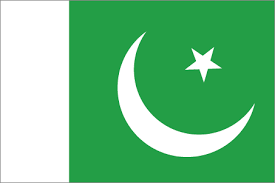 Title of document
Clothes Washing Machines For Household Use PS: IEC 60456 ICS No. 97.060 (142 page(s), in English)
Description
This Pakistan Standard was adopted by the authority of the Board of Directors after the draft prepared by the technical committee for "Electrical Appliances and Accessories (ENSC-3)" and approved and endorsed by the Electro-technical National Standards Committee.
Notifying member: Pakistan
Notification: G/TBT/N/PAK/121
Objective tag
Other
Objective
This International Standard specifies methods for measuring the performance of clothes washing machines for household use, with or without heating devices utilising cold and/or hot water supply. It also deals with appliances for water extraction by centrifugal force (spinextractors) and is applicable to appliances for both washing and drying textiles (washer-dryers) with respect to their washing related functions. This International Standard also covers washing machines which specify the use of no detergent for normal use.   Performance requirements.

Agency responsible
Pakistan Standards & Quality Control Authority WTO TBT National Enquiry Point PSQCA Complex, Gulistan-e-Johar Karachi, Pakistan Tel.: (+92) 21 99261878 E-mail: [email protected] Website: http://www.psqca.com.pk/
Timing:
Submission: 06/02/2021
Reception: 08/02/2021
Distribution: 08/02/2021
Final date for comments: 09/04/2021
Proposed date of adoption: N/A