Turkey - Regulation On Environmental Labelling
---
---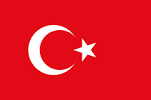 The Ministry of Environment and Urbanisation (the "Ministry") has published Environmental Labelling Regulation (the "Regulation") in the Official Gazette numbered 30570 and dated 19 October 2018.
The Regulation aims to promote the use of products and services with reduced environmental impact as well as increase the share of such domestic products in foreign markets where such labelling mechanisms are already in place. The system, which is based on voluntary participation, presents companies a new tool to stand out in the competitive landscape in various sectors.
It is Turkey's aim to implement the EU-compliant standards for environmental labelling within the Turkish industry as part of the overall EU integration process. In line with this goal, the majority of the requirements and criteria set out in the Regulation are taken from the EU Regulation on the EU Ecolabel.
CONTINUE READING ON www.mondaq.com