Finding the right methods for measuring microplastics in water
---
---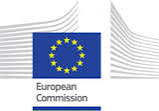 The JRC launched this week an inter-laboratory comparison study to identify and harmonise methods to measure microplastics in water.
There is an emerging concern regarding the impact of microplastics on human health. Further research is needed to make a credible judgement of the risk.
Microplastics are tiny pieces of plastics that are increasingly reported to contaminate the water we drink, the food we eat and the air we breathe.
CONTINUE READING ON ec.europa.eu