16 US Federal agencies exchange PFAS updates
---
---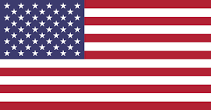 Representatives of 16 federal agencies gathered to exchange information on a class of chemicals known by the acronym PFAS. The meeting Feb. 5-6, at the National Institutes of Health in Bethesda, Maryland, paved the way for quickly sharing results of ongoing research.
PFAS is the collective name for polyfluorinated and perfluorinated substances, which are in the news across the country due to widespread exposures and uncertainty about health risks. The meeting was hosted by the Committee on Environment, Natural Resources, and Sustainability (CENRS), which is part of the National Science and Technology Council.
Tremendous interest in PFAS nationwide
According to NIEHS Senior Toxicologist Chris Weis, Ph.D., PFAS have received tremendous attention in recent decades, especially with discovery of such compounds in the drinking water supplies of communities in the Northeast, North Carolina, and elsewhere. Weis represented the NIEHS at the federal meeting.
"PFAS is a collection of 3,000 to 5,000 different fluorinated compounds that almost always occur in mixtures," said Weis. Mixtures pose special challenges for research and regulatory processes, which typically focus on single chemicals, he added.
CONTINUE READING ON ntp.niehs.nih.gov