Nanomaterials in Cosmetics | Analysis of Risks and Regulatory Trends
---
---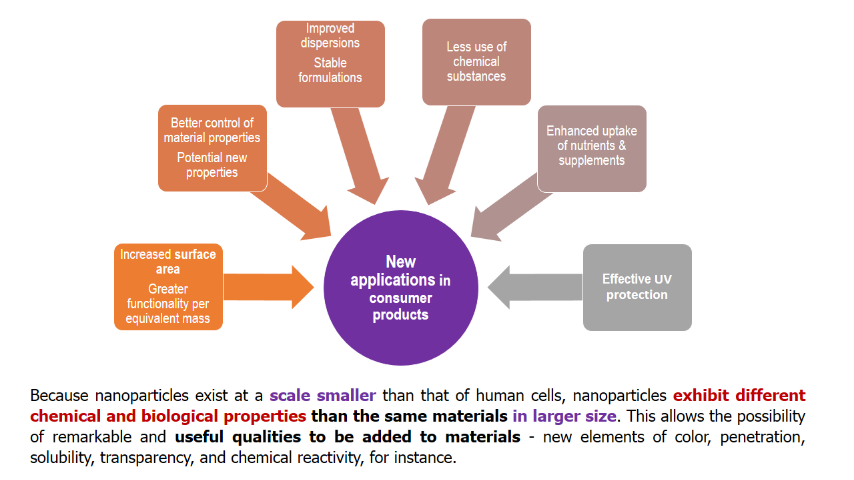 Nanomaterials can be found in many cosmetic products including moisturisers, hair care products, make up and sunscreen.The widespread use of nanoscale materials in cosmetics is due to the enhanced or newer properties attained by the particles at the nano level which differ from the large-scale particles. These properties include color, transparency, solubility and chemical reactivity, making the nanomaterials attractive to the cosmetics and personal care industries.
The different types of nanomaterials (briefly nanos "an insoluble or bio-persistentand intentionally manufactured material with one or more external dimensions, or an internal structure, on the scale from 1 to 100 nm"...) employed in cosmetics include nanosomes, liposomes, fullerenes, solid lipid nanoparticles etc.
These nanocosmetics have raised a great concern regarding their safety for humans and environment. Cosmetics Regulation introduces a safety assessment procedure for all products containing nanomaterials, which could lead to a ban on a substance if there is a risk to human health. So we feel safe...
Quite recently, the European Commission published a catalogue of nanomaterials used in cosmetic products in the EU market available onEUON website. Many of the nanomaterials listed in the catalogue are also registered under the REACH Regulation.

Continue reading on LinkedIn
Author: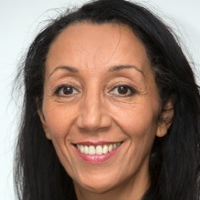 Dalida is a professional with over 20 years' experience in applied chemistry R&D, innovation strategy and global regulatory compliance. She is passionate about advising and supporting businesses in relation to the strategic integration of regulatory requirements and standards, developing the right approach from market to market, in order to ensure high level of marketing compliance.
Follow Dalida: