Webinar: Implementing the Transparency Regulation – requirements, tools and services
---
---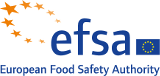 Following its approval by the European Parliament, the Transparency Regulation was formally adopted on 13 June 2019. The main aims of the regulation are to increase the transparency of risk assessment in the EU food chain, strengthen the reliability, objectivity and independence of the studies used by EFSA in its risk assessments, and revisit EFSA's governance to ensure its long-term sustainability.
The Transparency Regulation will become applicable on 27 March 2021 and will introduce a series of new services, processes and tools affecting – among others – business operators and applicants.
While EFSA continues interacting with stakeholders in accordance with an engagement framework agreed with DG SANTE, EFSA will hold a public webinar for business operators and applicants to introduce the main aspects of the Transparency Regulation that affect them, and outline the new requirements that they will have to meet as well as the new services available to them from March 2021.
CONTINUE READING ON www.efsa.europa.eu