Directive on single-use plastics - ENVI Committee draws attention on textile, tyres, tobacco filters, SVHC, recycled-content targets and labelling
---
---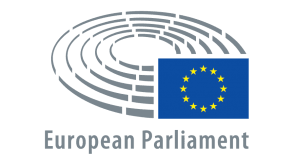 The Environment (ENVI) Committee of the European Parliament has published a draft report on the proposal for a directive of the European Parliament and of the Council on the reduction of the impact of certain plastic products on the environment.
Compared to the directive proposed by the European Commission, the ENVI Committee has proposed to put more attention on microplastics generated from textile and tyres since synthetic clothing and tyres contribute to 63 % of microplastics which end up directly in the aquatic environment.
Explicit reference is also made to the presence in the product of substances of very high concern (SVHC) appearing on the REACH authorisation list.
Additionally, the ENVI Committee requests to include in the scope tobacco product filters that are the second most polluting single use plastic items. Although the market share of plant-derived cellulose filters for tobacco products appears to be increasing, the acceptability of the available alternatives is not clear. Whereas in the Commission proposal the provisions dealing with tobacco product filters are extended responsibility of tobacco manufacturers and awareness raising measures, the proposal should be amended with consumption reduction targets for cigarette filters.
The draft report also suggests that beverage containers that are single-use plastic products should only be allowed to be placed on the market if they are made with at least 25 % recycled content by 2025.
According to the ENVI Committee, the Commission should also take account of sectorial voluntary agreements adopted for clear labelling rules in order to inform consumers, for example via a logo, whether or not the product is recyclable.
Link to the ENVI Committee draft report

Use Chemycal PRO to keep control of emerging trends and regulations impacting your chemicals and products.
>> Click here for a 30 days free-trial! <<