Canada | A proposed ministerial order to amend the Export Control List on Schedule 3 of the Canadian Environmental Protection Act, 1999 was published
---
---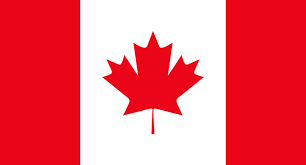 As a Party to the Rotterdam Convention on the Prior Informed Consent Procedure for Certain Hazardous Chemicals and Pesticides in International Trade (the Rotterdam Convention), Canada is obligated to provide an export notification to importing parties prior to the export of chemicals that are subject to a domestic prohibition or severe restriction. The following substances are currently prohibited or restricted by regulatory measures, or are proposed to be restricted in the near future:
(*) perfluorooctanoic acid, its salts and precursors (PFOA);
(*) long-chain (C9-C20) perfluorocarboxylic acids, their salts and precursors (LC-PFCAs);
(*) hexabromocyclododecane (HBCD);
(*) polybrominated diphenyl ethers (PBDEs);
(*) dechlorane plus (DP);
(*) decabromodiphenyl ethane (DBDPE); and
(*) ferbam.
The use of PFOA, LC-PFCAs, HBCD and PBDEs is currently restricted under the Prohibition of Certain Toxic Substances Regulations, 2012 (PCTSR). HBCD has also recently been listed in Annex III of the Rotterdam Convention. Restrictions on the use of DP and DBDPE are being proposed through revisions to the PCTSR which are being published concurrently in Part I of the Canada Gazette.footnote1 In addition, ferbam was re-evaluated under the Pest Control Products Act (PCPA), and it was concluded that the substance was presenting an unacceptable risk to human health. All registered pesticide uses of ferbam have been phased out as of December 14, 2021. As a result, regulatory controls on the export of these substances are proposed to ensure Canada's continued compliance with the Rotterdam Convention. By listing these substances to the Export Control List (ECL), they will be subject to regulatory controls found in the Export of Substances on the Export Control Regulations (ESECLR).
CONTINUE READING ON: gazette.gc.ca